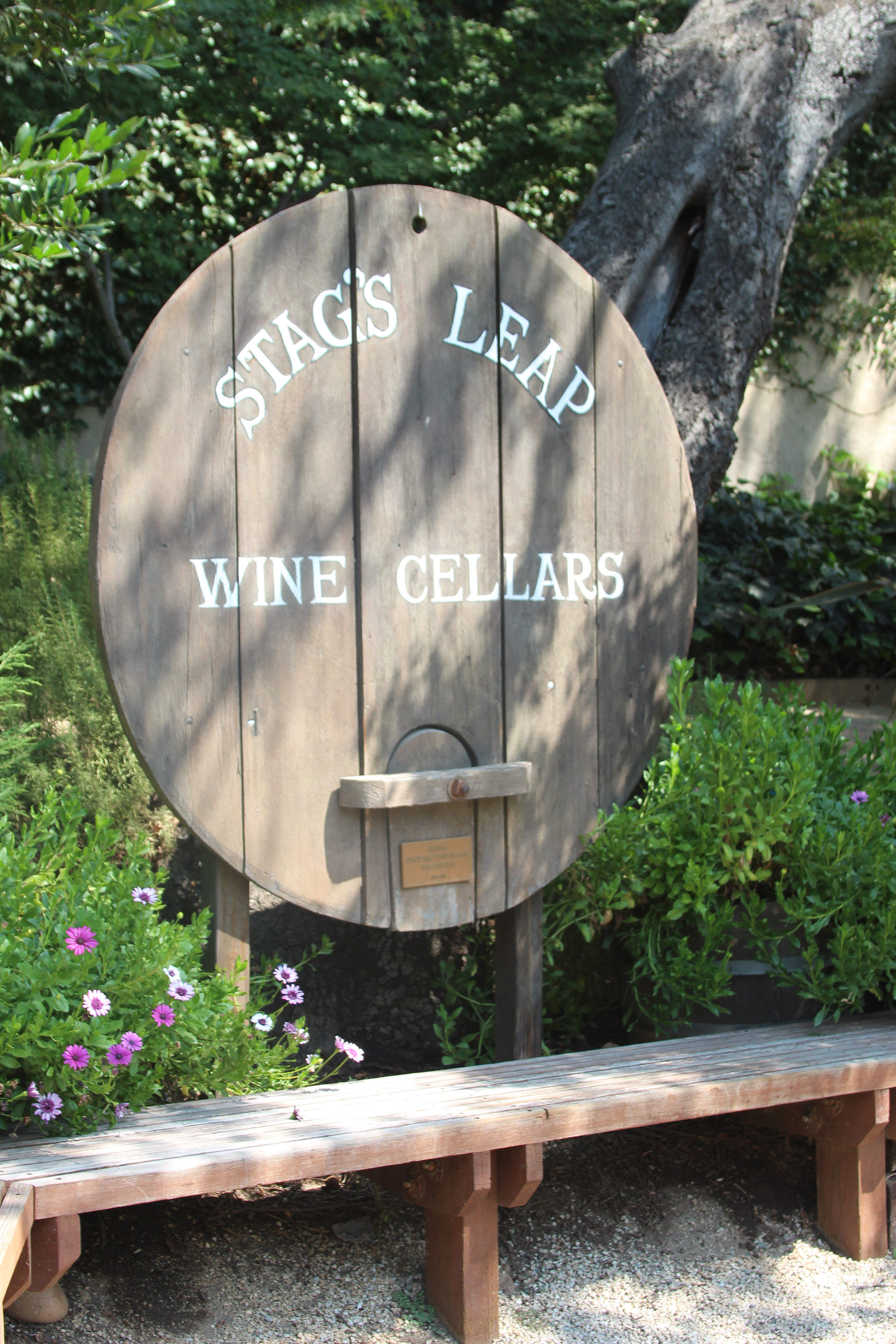 For me, one of the mandatory stops on any Napa Valley wine trip is the Stag's Leap Wine Cellars (http://www.cask23.com). Given its legendary reputation and importance of the development of California wines, it is hard to provide any new or even objective review of this winery. First a little history. The winery itself was founded in 1970. It rocketed to prominence when its Cabernet Sauvignon wine from its Stag Leap's Vineyard (now known as the SLV vineyard) from 3-year-old vines (sic) won the (in)famous 1976 Paris Tasting judged by French oenophiles where it beat some of the top French wines ( chronicled in the book  Judgment of Paris by George M Taber). In 1986, the winery purchased a somewhat larger adjacent Cabernet vineyard. This vineyard had been planted in 1961 by Nathan Fay and was named "FAY" in his honor. These two vineyards are the source of the three high-end Cabs produced by winery.
On my first visit to this Silverado Trails winery (many years ago) the tasting room was a rustic room attached to the fermentation vats of the winery. This has been replaced by a very modern tasting room with standing-tables and table service. Since the purpose of the visit was to taste the best they had, we opted for the $30 "Estate Collection Tasting Flight". We were treated to a reasonable pour of the 2010 Fay, SLV and Cask 23 wines by a very knowledgeable and helpful young woman. As expected, the wines were outstanding. Our notes include:
2010 Fay ($110 at the winery): This wine has strong cherry notes with plum and berry overtones. It has moderate tannins and a long finish of vanilla.
2010 SLV ($125 at the winery): As expected, there was the same core taste in the SLV as the Fay (they are adjacent vineyards) but the SLV had more spice, tannin and cedar overtones with a hint of dark chocolate in the long finish.
2010 Cask 23 ($225 at the winery): The Cask 23 is a blend of select blocks from the two vineyards above (slightly more than 50% from Fay in 2010). Not surprisingly, there is a beautiful cherry with nice spice and even strawberry-like aromas and has a long, dark berry and spice finish.
There is no question that these are outstanding wines. The only question is whether these are a reasonable value. Most wine drinkers have a mental price limit for each varietal wine that marks the threshold for intrinsic worth for that type of wine. Above that price, they accept that they are paying a premium for the "status" of the wine. I would suggest, that for most purchases above that level, the purchase can only be justified when shared with others who appreciate the "specialness" of the bottle- no blind tastings or general party use make sense at those prices. For me, that threshold for Cabernet Sauvignon is $75-100 (lower than some, higher than a large number of people). Therefore, the Fay and SLV releases are reasonable "trophy" wines for me while the price tag for the marginally more enjoyable Cask 23 is not. That being said, I did buy "3 Bottle Estate Case Set" of one bottle of Fay, SLV and Cask 23 in a wooden box and will serve them (with a flourish and pride) to my wine snob friends on very special occasions- sometimes objective logic fails even the most cynical of consumers.