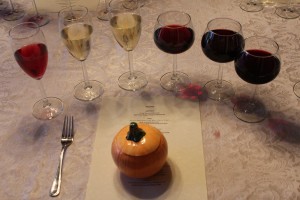 Often things don't come together as planned. The April dinner was a semi-last minute affair that was scheduled to feed 8-10 people. Through a series of unanticipated events, it ended up at the last second with just four participates with only 2 wine drinkers. The original menu was:
Menu
Appetizer
Fried Mozzarella Balls
Nino Franco Rustico Prosecco Superiore NV
Soup
Kirsch Kaltschale (Cold Wine- ...
Read More